The Great Plateau Guide
---
This web page will describe the in's and out's of the story beginning on The Great Plateau in The Legend of Zelda Breath of the Wild.
#Nintendo.com
At the beginning of Breath of the Wild, Link sees a bright light. He awakens to the sound of a mysterious voice. Link steps out of the pool of water he was in and was told by the voice to take the glowing object from the pedestal. Link must use the glowing object the leave the shrine of resurrection. Outside he meets the Old Man who tells him that he is one The Great Plateau. The Old Man also tells him that the only way off is by paraglider, Link does not have one but the Old Man does. Link is instructed by the strange voice to place the glowing object into another pedestal. When he does it, huge towers erupt all over Hyrule. A map appears on Link's glowing slate. The old man tells him that Link has a Sheikah Slate and that he can use it to open ancient shrines.
#Switch BotW
The old man makes him do the 4 shrines on The Great Plateau in order to get his paraglider. The first shrine is to get the magnesis rune which allows him to move metal things. The second shrine is for the bomb rune which allows Link to summon square and circle sheikah bombs. The third shrine is for the cryonis rune. It allows Link to raise a pedestal of ice out of water. The fourth and final shrine is the stasis rune. It lets Link freeze objects in time for a short period. Once he gets all the shrines the Old Man tells him to meet him at the intersections of the shrines.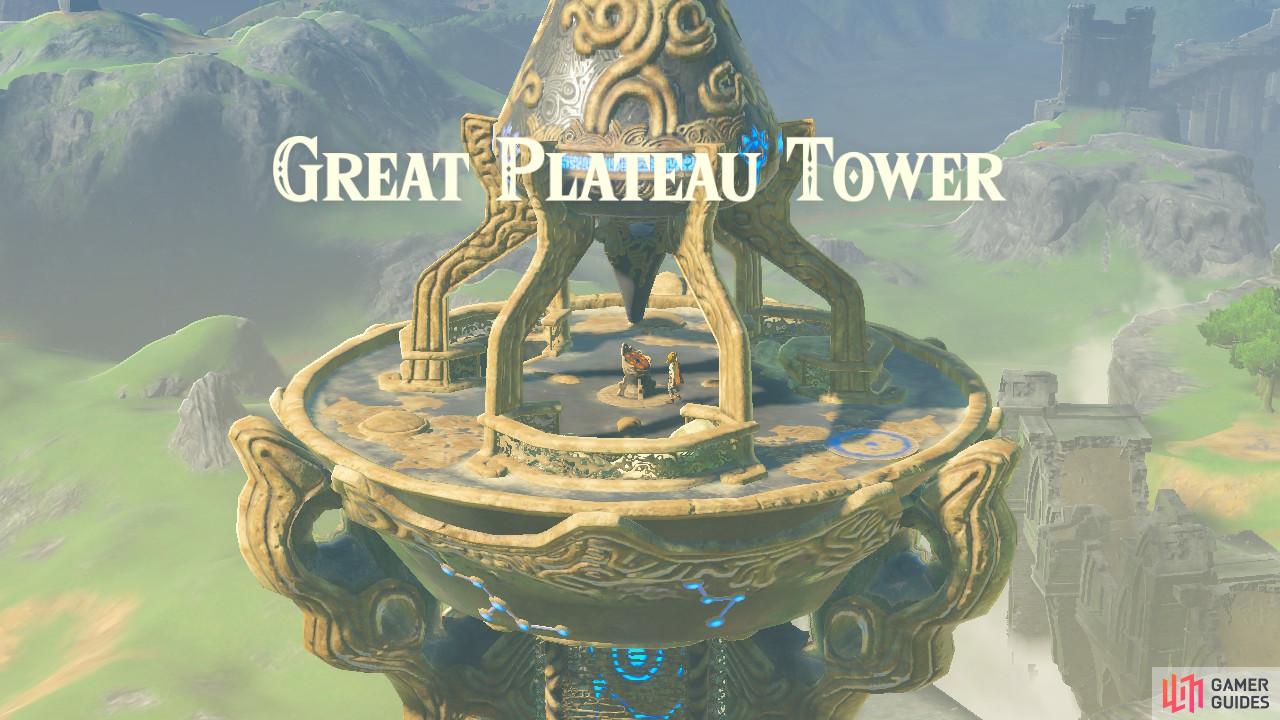 #Wii U BotW
The intersection is at the Temple of Time and at the top is the Old Man. He reveals himself to be the deceased king of Hyrule, King Rhoam Bosphoramus Hyrule. He tells Link that Calamity Ganon has taken over Hyrule and that the mysterious voice he hears is Zelda, his daughter. Link is gifted the Paraglider and leaves The Great Plateau.