Stranger Things Facts

---
The show "Stranger Things" aired about two years ago. People love the show and that it is bassed on some real things. Even though the show came out two years ago it seems like one. We all know that on the show they are all friends but we dont know about off the show. Everyone can't wait for season three to come out it the summer. It will be so exciting and so much more adventures. Hope you like all my facts I found.
First let me tell you a little bit about the people who play the main characters on the show. There is Millie Bobby Brown, Gaten Matarazzo, Caleb McLaughlin, Finn Wolfhard, Noah Schnapp, and Sadie Sinx.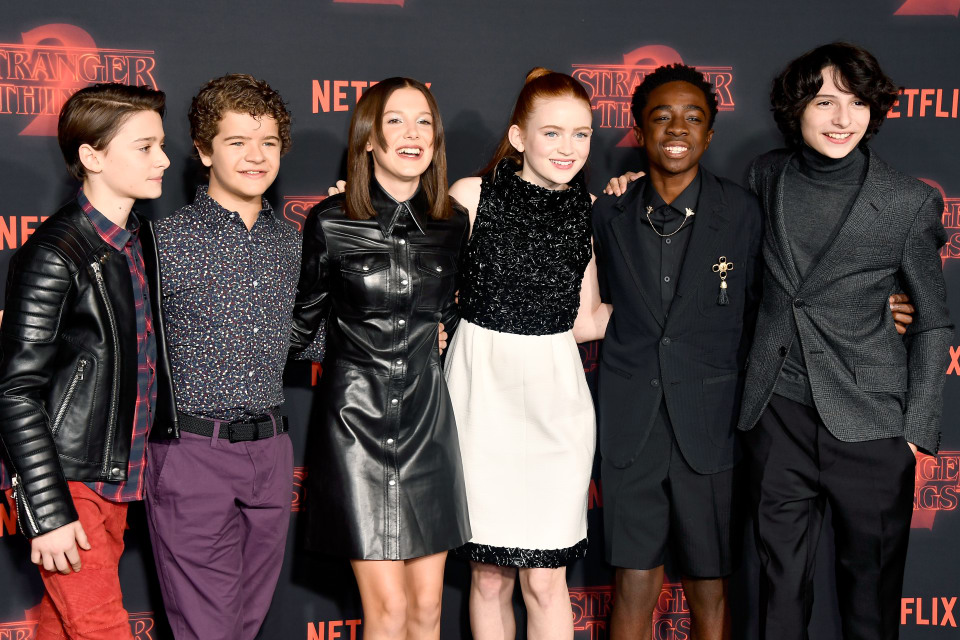 Millie Bobby Brown plays Eleven on the show. She is an actress and a model. She was born on Febuary 14, 2004. Also, she was born in Spain with British parents, but in 2011 she moved to Orlando, Flordia. ......
Then Gaten Matarazzo plays Dustin on the show. He is the third Gaten Matarazzo. He is American and started is carrer on a Broadway stage. He was born on September 8, 2002. He was born in New Jersey. So on the show you know that Dustin has this disease that affected the groth of his teeth, which is called cleidocranial dysplasia. Well in real life he had that. He had that because he was born without a collarbone. .......
Caleb McLaughlin plays Lucas on the show. ............
Also, Finn Wolfhard who plays Mike. ...........
Then there is Noah Schnapp. He plays Will on the show. ...........
Then the newest member of the show is Sadie Sinx. She plays Max. .......