Worlds Most Dangerous Animals
---
The world holds many diffrent Animals that have diffrent sizes, shapes, and aggresion patterns and this website is here to tell you which ones to stay away from.
The Polar Bear is one of the most dangerous animals in the world having only caused a measly 73 fatal injuries from 1806-2008. But, humans aren't really the prey they want is the seal.
---
The inland Taipan[Oxyuranus Microlepidotus]
The Inland Taipan known mostly to live in south australia but, most importantly Known as the most poisonous snake in the world.
The Inland Taipan can inject over 110mg of poison into anything which is enough to kill over 100 people or 250,000 mice
---
The Mouquito[Culicidae] one of the most dangerous animal on the planet on average carrying over 10 diseases. In additon to the theey kill over 725,000 people per year.
---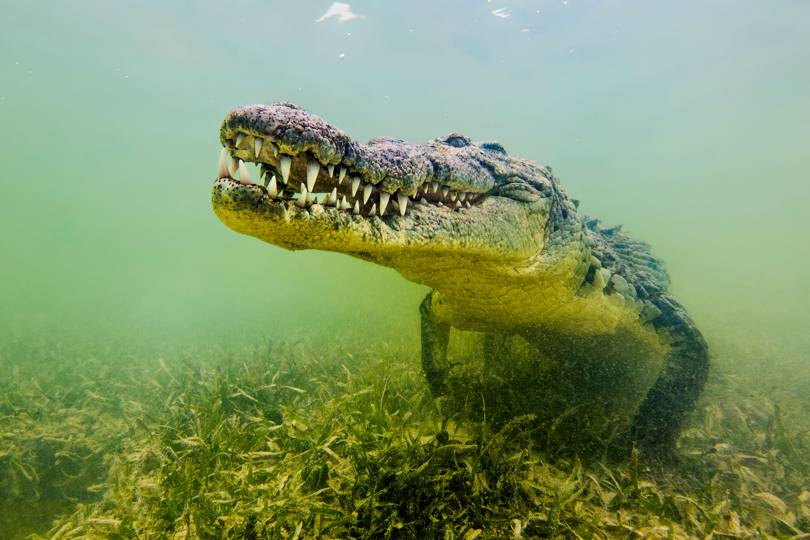 Every year the alligator[Crocodylus acutus] kills 56 people which is quite an large amount for an animal that mostly lives in swamps, marshes, and savanna. When in any one of the stated area's stear clear of any water or animals because it may be dangerous.
---
Poison dart[Dendrobatidae] frog also known as dart-poison frog, poison frog or formerly known as poison arrow frog has been known to become lethel when thretened considering that they harbor enough poison to kill 10 grown men.
---