Notre Dame Fighting Irish Football
---
Being a Notre Dame fan is an amazing thing to be! Notre Dame football is over for the season, but this year we had 9 wins and 4 losses. We lost to Ohio State, Marshall, Stanford, and USC, ending our season with a win over South Carolina in the Gator Bowl. In previous seasons, Notre Dame has gotten 11 national titles. Over the past few years, we have made two playoff appearances and multiple other bowl games.
Read on to find out more information about Notre Dame football.
---
Players
---
There were also many stunning players on the team that helped Notre Dame progress throughout the season.
• Michael Mayer broke the all-time Notre Dame record of touchdowns, receptions, and yards for a tight end.
• On the defensive front, Isaiah Foskey got numerous sacks and had multiple punt blocks, including two in the same game against UNLV!
• Logan Diggs, Chris Tyree, and Audric Estime ran the ball exceedingly well throughout the season in addition to racking up receiving yards.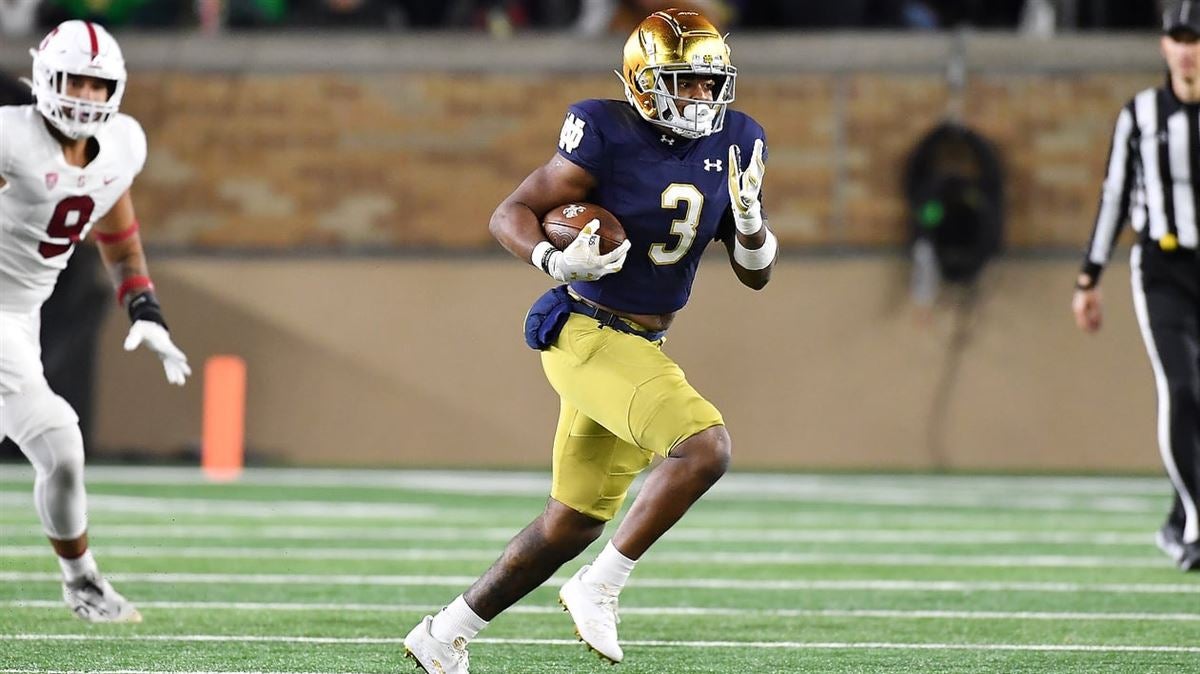 &nbsp
&nbsp
• At wide receiver, Braden Lenzy made phenomenal plays for multiple touchdowns. Below is his most spectacular catch of the year.
• Cam Hart, a cornerback, played tight coverage and led the team defensively.
• Drew Pyne, the starting quarterback for the majority of the season, delivered deep balls and quick strikes all year long.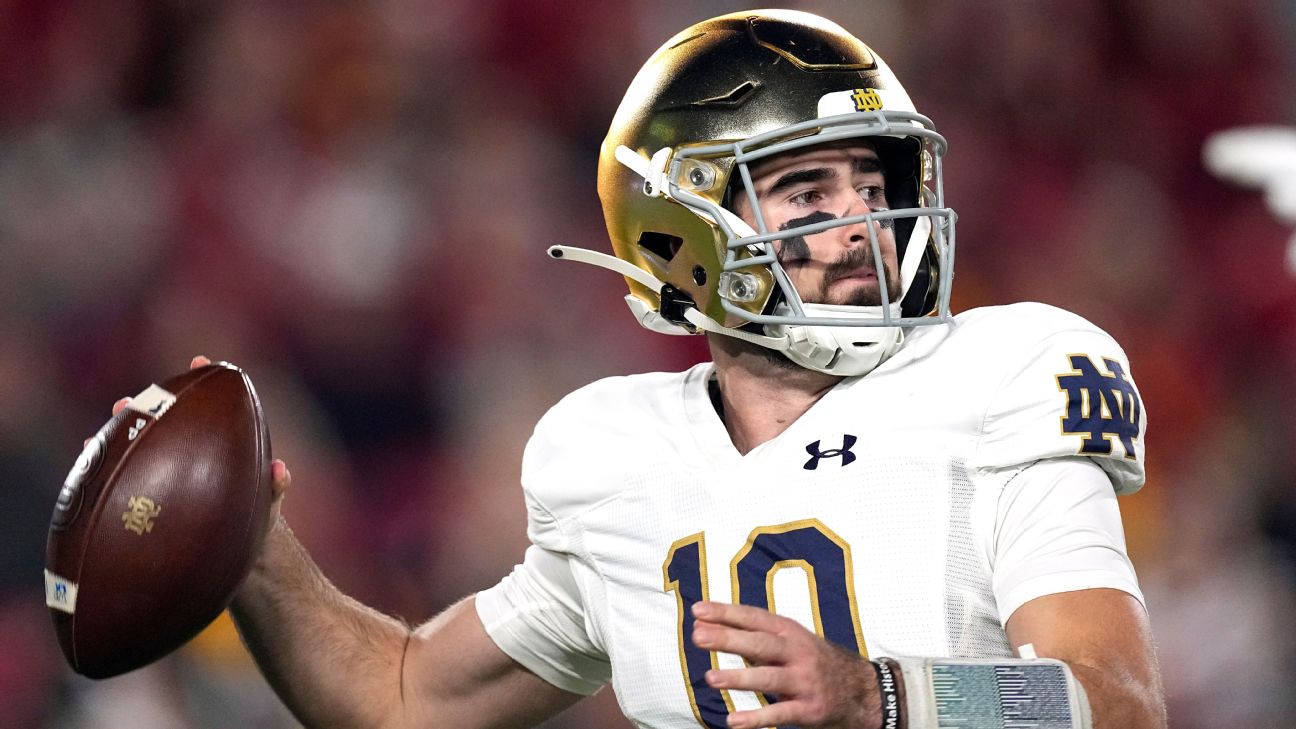 • For the three games he played, Tyler Buchner escaped the pocket and reliably got first downs with his feet. Unfortunately, he got injured in game two versus Marshall and did not return until the final game for a win in the Gator Bowl against South Carolina.
---
Coaches
---
This year, Marcus Freeman led the team to their 9-4 record as a first-year head coach, along with Al Golden, the defensive coordinator, Tommy Rees, the offensive coordinator, and Brian Mason, the special teams coordinator. All of these coaches accomplished many things during the season. Marcus Freeman coached the team overall to a postseason win in the Gator Bowl after winning the head coaching job as a favorite of many of the players. The team respects him and loves him as a coach. Tommy Rees commanded the offense and delivered strike after strike after strike against the opposing team's defense. Al Golden held the opposing offense back and constructed a solid defense at every level. Finally, Brian Mason achieved many blocked punts and brought Notre Dame to 6th in the country for special teams rankings (STR). He also brought Notre Dame to the top spot in nation for blocked punts at a stunning 7. Because of these things, Brian Mason was voted the 2022 FootballScoop Special Teams Coordinator of the Year.
---
Extra Links
---
Roster
Schedule
News
---
Historical Coaches and Players
---
Notre Dame has been a prominent team for many years, and many historically famous players and coaches have been on Notre Dame teams. Some of these people include Lou Holtz, Jerome "The Bus" Bettis, Raghib "Rocket" Ishmail, Joe Montana, and Joe Thiesman.
The Pasket is not copyrighted but was created by three middle schoolers who would gladly poke your eyes out and sell them on Etsy.