Skiing Empire
---
Skiing has been around for thousands of years and many do not no much about it.

Skiing was originally a form of transportation to get from down the mountain fast. Thousands of years ago hunters and gatherers used skis as a transportation source.
Early History of Skiing
Rock paintings from thousands of years ago show ancient people skiing and archaeologists have found bits of skis in Russia that date back 7000 years ago.
Olmpics
Even though Skiing has been around for thousands of years it did not become a sport until the 1800's and the Olmpics didnt incorparate it until 1936. They only had to downhill and slalom. Now the Olmpics has many more ski sports.
This is Slalom skiing one of the most known type of skiing the course is The vertical drop for a GS course must be 250–450 m (820–1,480 ft) for men, and 250–400 m (820–1,310 ft) for women. The number of gates in this event is 56–70 for men and 46–58 for women. The number of direction changes in a GS course equals 11–15% of the vertical drop of the course in metres, 13–18% for children. As an example, a course with a vertical drop of 300 m (984 ft) would have 33–45 direction changes for an adult race. The average speed is 40 km/h (25 mph).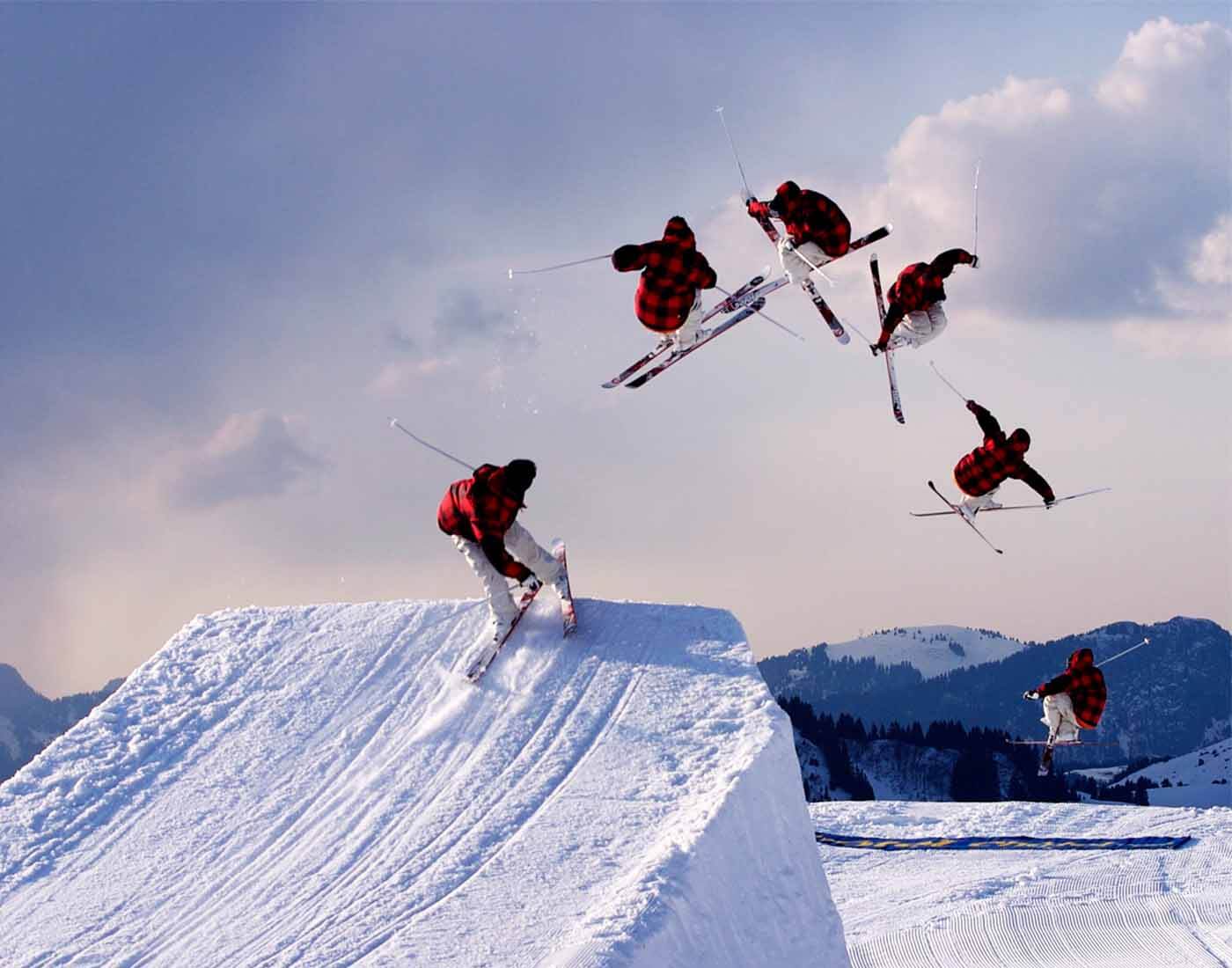 Freestyle skiing is a skiing discipline comprising aerials, moguls, cross, half-pipe, slopestyle and big air as part of the Winter Olympics. It can consist of a skier performing aerial flips and spins, and can include skiers sliding rails and boxes on their skis. It is also commonly referred to as freeskiing, jibbing, as well as many other names around the world.
The V-style, sometimes called the Graf–Boklöv technique, remains the sport's most recent significant technique change, with the ski tips spread outwards in a highly aerodynamic "V" shape. It became the predominant jumping technique following the Däscher/parallel style, which was last used in the early 1990s.

The originator of the V-style was Mirosław Graf, a Polish ski jumper from Szklarska Poręba. Graf discovered the technique as a child in 1969, but it was not taken seriously by his contemporaries. He was nonetheless aware that the V-style was highly effective, as his jumps became considerably longer.

In the early 1980s, Steve Collins used a modified variation of the V-style, or "delta style", with the ski tips held together in front instead of at the rear. Collins was the youngest winner of a World Cup event at the age of fifteen, but his technique never caught on. During this era, any technique aside from the parallel style was considered inappropriate by FIS judges. Although it enabled much longer jumps – up to ten per cent more than the parallel style – judges made it an issue to award poor marks to those who used it.

The V-style only became recognised as valid by judges in the early 1990s, following wins and high rankings by Jan Boklöv and Jiří Malec, who insisted on using the technique despite receiving low style points. By the mid-1990s it had become the predominant style of jumping used by all athletes, and was therefore no longer penalised as it had proven to be both safer and more efficient than the parallel style.
Cross-country skiing is a form of skiing where skiers rely on their own locomotion to move across snow-covered terrain, rather than using ski lifts or other forms of assistance. Cross-country skiing is widely practiced as a sport and recreational activity; however, some still use it as a means of transportation. Variants of cross-country skiing are adapted to a range of terrain which spans unimproved, sometimes mountainous terrain to groomed courses that are specifically designed for the sport. Modern cross-country skiing is similar to the original form of skiing, from which all skiing disciplines evolved, including alpine skiing, ski jumping and Telemark skiing. Skiers propel themselves either by striding forward (classic style) or side-to-side in a skating motion (skate skiing), aided by arms pushing on ski poles against the snow. It is practised in regions with snow-covered landscapes, including Europe, Canada, Russia, the United States, Australia and New Zealand. Competitive cross-country skiing is one of the Nordic skiing sports. Cross-country skiing and rifle marksmanship are the two components of biathlon, ski orienteering is a form of cross-country skiing, which includes map navigation along snow trails and tracks.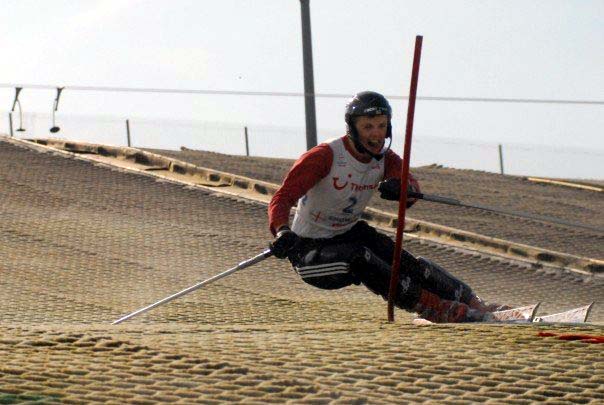 A dry ski slope or artificial ski slope is a ski slope that mimics the attributes of snow using materials that are stable at room temperature, to enable people to ski, snowboard or snow tube in places where natural, snow-covered slopes are inconvenient or unavailable. Although commonly known as "dry ski slopes", many slopes are lubricated using a mist or jet system to increase speed and prevent damage to equipment from friction heat build-up. As a general rule, they are found predominantly in the United Kingdom and the Netherlands[citation needed] as other European countries tend to have ready access to real snow fields, as does North America in the winter.
A Random Fact
Many people might not know that the barren wasteland of North Korea would have a ski voluminous ski resort ,but they have a "luxurious" resort for none of the people that can afford it.
A Time Line of the Types of Ski's Over History