Everything You Need to Know About Monkeys
---
Monkeys are very energetic animals, there are 264 known species of Monkeys.


Monkeys can be very small or very large depending on the species.
I love monkeys because they are like humans. They can show emotions like love, anger, sadness, mourning over the loss of loved ones, and they can also laugh. One way they show emotion they can be seen with smiles on their faces. They also have opposable thumbs just like humans. Monkeys also have a unique set of fingerprints like humans do. They also eat fruits that humans eat. Those are some ways monkeys are like humans.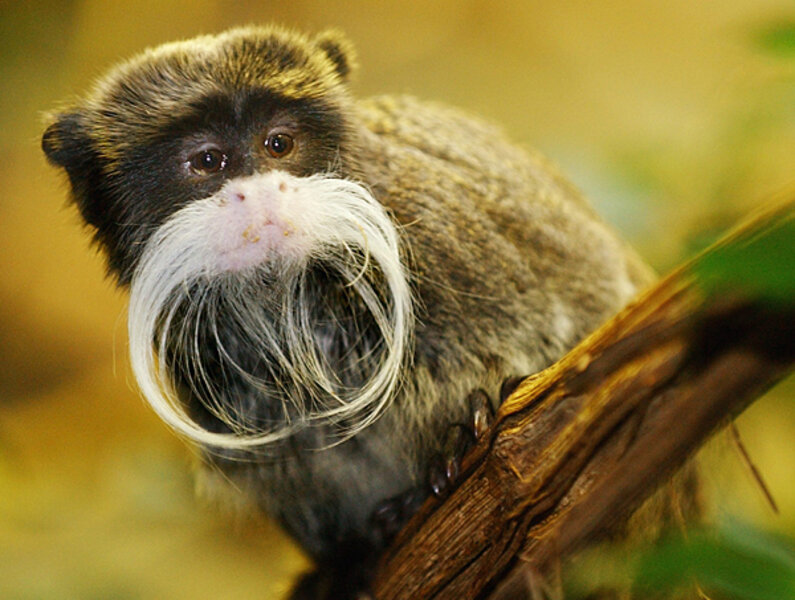 You can go see monkeys at the zoo. Some monkeys will just sit there and do nothing. While other monkeys will jump around and interact with people there. When you go to the gorilla's cage they are sometimes walking around on their legs and then sometimes they are eating their food. There is a circular window the gorillas lay in. There is a kind of monkey that is so small you think it will fit through the gate. There is a kind of monkey that when we go to the zoo they are always laying in this hammock thing eating its food.
There are 264 types of Monkeys. The Spider Monkey has 7 sub species and belong to one of the New World Monkeys. And they weigh up to 20 pounds. Another kind of monkey is the Vervet Monkey. They are in the Old World classification and have 5 known sub species. A Squirrel Monkey looks a lot like a squirrel that is where it gets its name. They are usually found in South America. Those are only three kinds of monkey! There are still so more you can learn about.
This is a Spider Monkey
This is a Vervet Monkey
This is a Squirrel Monkey
Monkey world
Wild Republic Monkeys
Animal Corner Monkeys
The Pasket is not copyrighted but was created by three middle schoolers who would gladly poke your eyes out and sell them on Etsy.